When Blerter was created for the events industry, we wanted to make sure we were delivering a product that really addressed the pain points event professionals face in their dynamic, fast-paced environment.
With that in mind, we worked to find an innovation partner in the events space who would test out Blerter in action and help us to develop it into a tool events couldn't imagine running without.
Lucky for us, we found the perfect partner whose aspirations and passion for the event experience match ours, and whose thirst for evolving provides the perfect environment for seeing what Blerter can do. So, who is this partner? Well, they're Global Games - a New Zealand grown organization who run international sporting festivals for junior teams from across New Zealand and from overseas. Quite simply, they do amazing work to deliver world class experiences to young people, globally, who otherwise wouldn't get that chance.
We caught up with Founder and Events Director, Tyrone Campbell, and his General Manager, Jason Hart, to talk about the great work they do, how Blerter is supporting their events and how they see our partnership helping them to achieve their big ambitions.
---
Who are Global Games?
---
What is Global Games and how did it all start?
Tyrone: Global games started its conception in the highlands of Scotland on a camping trip with my best friend. I'd spent some time working for a sports company based in Wales running sports events across Europe. I decided to start up Global Games similar to how events run in Europe, but with more scope and more "kiwiana" while getting into the emotional side of things through the experiences. So, when I came back to New Zealand and set it up, the underlying concept was "delivering world class experiences to young people while connecting cultures from around the world".
We officially started in 2008 and ran our first rugby festival event in Taupo in 2010, shortly followed by a soccer event. And, from there, we started running netball and rugby in Queenstown and then later on a rugby league festival in Whakatāne.
These events connect junior teams from New Zealand and overseas through the opportunity to participate in some of the largest international sporting competitions in the country, and travel to some of the most premier destinations in New Zealand.
Jason: There's nothing else like this out there. Part of the value is that we focus on the 95% of kids that don't qualify for national teams. It's about giving all these kids the chance to have that world class experience, the opportunity to feel like sports stars and feel like they're taking part in something bigger than themselves.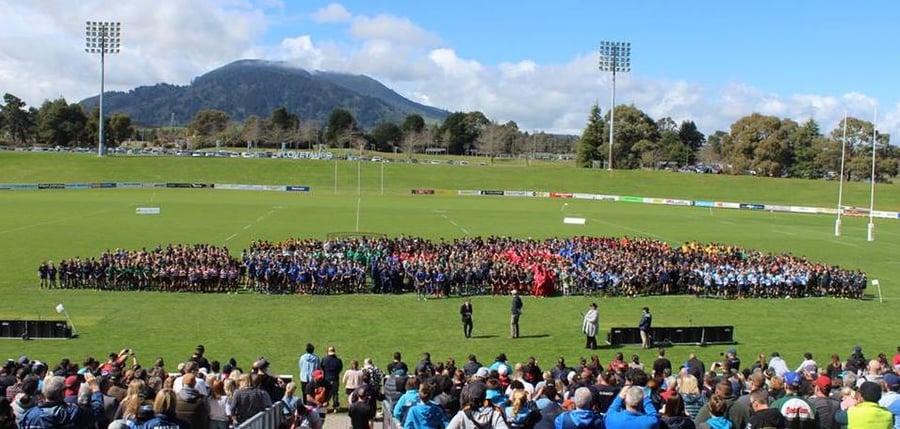 How do you choose the locations for your sports festivals?
Tyrone: We originally chose smaller centers to host the games because you get more of that community feel and engagement, and they're also locations that teams want to spend time in. The sport is the vehicle, but the tournament is only 50% of it. It's about going with your team, meeting other teams that share the same passion and seeing a new place. If New Zealand is one of the best countries in the world to visit, then these are some of the best places to go to on the globe.
Speaking with Sports New Zealand, they also recommended taking these events to places like Whakatāne because they don't get a lot of things like this. When we've ran events there, you see what it means to the whole community. It's a big deal.
What gives you the biggest buzz about the Global Games events?
Tyrone: Firstly, it's the energy you get from the kids and what they get out of it it. But, it's also seeing what it means to their parents, the clubs and the communities.
These are grassroot sports clubs run by volunteers, Mums and Dads. They're not professional outfits so they're not used to organizing national tours for sports teams. What they take away from it is amazing. For the kids these are the experiences they will remember and, when they're sitting on their rocking chairs with their own grandkids, many years from now these are the stories they will talk about - we're giving them world class experiences.
Jason: The biggest buzz for me comes from working for a whole year for three events and seeing them all come together. It's great to see what it means to everyone and to see what can be accomplished by our creativity and making connections. It's a cool little machine.
As you've grown, what have been some of the biggest challenges you've had to address?
Tyrone: Dealing with multiple personalities and trying to get everyone on the same page with a common goal. With these kind of events, we deal with everyone because every type of personality has a kid that plays sport. Then you have your other stakeholders too. Part of the challenge with the smaller centers is that you have a lot of involvement from governing bodies, councils, and communities who see what we're doing from different positions and want very different outcomes. Thankfully, though, everyone wants to invest in young people and that's the middle ground.
Another challenge is finding the money to run these events. We're dealing with grassroots organizations (nonprofits) who don't have a lot of money so we're restricted on how much we charge. This is a challenge when you take into account all the elements of the experience we want to provide.
---
The Global Games & Blerter Partnership
---
How did you first hear about Blerter and why did you choose to explore the product?
Jason: There's a part to events where we have to record all our communications, Health & Safety and when there's an ambulance on site, which can be challenging. I was on the New Zealand tech startup page, saw a post about Blerter and it seemed to do all these things for us. It was cool that we could then test it through our events, build this partnership, learn from it and now continue to improve it together.
Tyrone: Health & Safety is the most important element for us, and it's also vital to be able to show councils and governing bodies we're doing our due diligence around it. Safety in the games is a high priority, but we can't stop things happening on a sports field so it's how we deal with it, make our communications simpler and record it all that's key. Blerter is definitely the answer for that.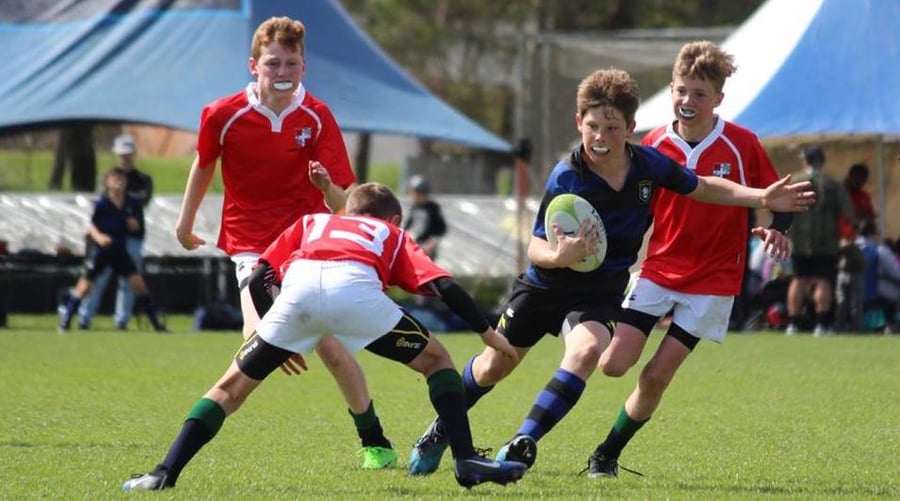 Tell us a bit about how you've used Blerter at your events so far?
Jason: We used Blerter at all three of our events this year, but truly saw the power and potential of it at our flagship event earlier this month, the New Zealand Junior Rugby festival in Taupo. It's the country's biggest Junior Rugby Tournament and this year we had 87 teams and around 9,000 people attending.
We told people in the lead up about Blerter and got all team managers, volunteers (field marshalls, traffic wardens) and operational crew signed up to it. We then had a meeting prior to the event with all the team managers where the Blerter team attended and told them all what it was used for, how to use it, how to log in etc. They were all on it before the event went operational, and we had someone from Event Operations managing it centrally and sitting across the communications throughout the whole event.
For a first real run of the app, we were really impressed with it - what it could do, how it can be used and how people were using it. Managers were sending in "Blerts" to the operations team, particularly for things like first aid, and we were sending out "Alerts" for any updates, such as when one of the fields was delayed. We could instantly get messages out which was very easy. Previously we would use Facebook or email and people didn't necessarily see the updates. Team managers were all really positive about it and it demonstrated to us that using Blerter can only flourish from here.
---
What the future has in store
---
What are the next steps for Global Games?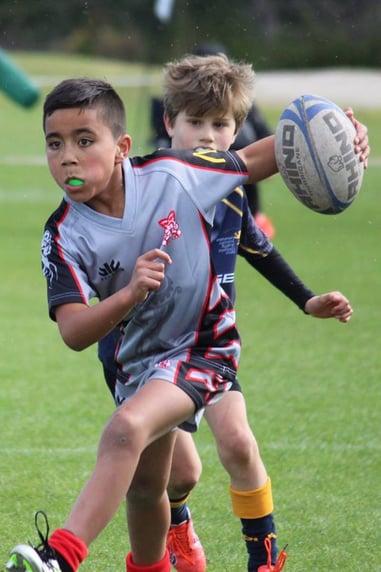 Tyrone: We're going international. We've had 15-20 global teams come to the events over here already, from places like Australia,Japan, South Africa and France, and we want to do that number per season. Once we start taking teams overseas we'll be able to create the connections. We've got a small boutique event in France to dip our toe in there and then a team from France coming over here in April. It's a really great starting point in spreading out globally.
When we do head overseas, we'll focus on more rural New Zealand to start with and the kids from areas where some of them haven't even left their provinces, let alone gone overseas. Some of these communities don't have a lot and providing this experience to those teams of about 25/35 kids impacts whole communities. It has a ripple effect because it creates hope and shows tangible benefits from the kids getting amazing opportunities like going to France, embracing a new culture, going to the battlefields of World War II. Experiences they just wouldn't get any other way.
How do you see the partnership with Blerter benefiting Global Games in the future?
Tyrone: I was really impressed with the product and with your team coming down to help out. It's only the start - we have big ambitions and you do as well. From seeing Blerter in action at the events, I think there is a lot more we can do working side by side. The potential is endless. We need to have partners that are along the same lines as us and have that "know how" and ambition that will help us go to that next level, and I think you've got something that will.
As we start going overseas, our network and pathways are going to open up so it will be great to see two Kiwi organizations doing two very different things, but with the same aspirations and values, helping each other succeed.
Insider Tips
What would be your top tips or some insider knowledge you'd give to Event Organizers who are just starting their careers in the events industry?
Tyrone: Be prepared for the long run, long hours and lots of travelling. It really is an industry where "what you put in, you get out".
The huge plus side is that everyone gets to see what their work has achieved. Our team is so proud to stand on the balcony at Taupo and think "wow this is what all our hard work has accomplished". It makes all the long hours, hard days and disappointment worth it.
Jason: You meet a lot of people: partnerships, teams, attendees, supporters, volunteers, governing bodies. So, managing relationships and making sure they all go smoothly is a big part of the job.
It's fast-paced, but it's a great experience. You'll learn skills that you won't get in any other industry, you'll build up that resilience and creativity, and you'll get quite intelligent at dealing with lots of different scenarios that you can later apply in other places, jobs and industries.
We're taking Blerter global and looking for more innovation partners, from across the world, like Global Games. If you're looking for a partnership like this one, we'd love to hear from you.