Thinking about what could go wrong at your event might seem like a negative mindset, but in reality it's one of the most important things you MUST do in the planning stages of an event.
As much as we wish for everything to go smoothly, things never happen exactly as you imagined and accidents do happen. It pays to know what the risks are, make plans, and be prepared to deal with them on the day.
Having the right insurance cover for your event is a bit of a no-brainer. It's a specialized area though, so getting advice from a knowledgable broker or risk consultant may end up saving you money and time in the long run. Even with the right insurance, however, you still have to do your part in reducing and managing your event risk.
Each event has its own nuances, and depending on the location, the type, and the size, you're going to have a number of different risks to take into account. However, there are a few areas that every event planner needs to take a good look at as a starting point.
So...think about the next event you're planning, take 15 minutes to read through what you should be considering, and make time for a safety planning session with your team. Once you get started, it is a good bet that another whole train of hazards will be identified by your crew, and ways to manage them.
A good tip - once you have identified as many as you can, think about the impact they could have if something went wrong and the likelihood of that happening. That will help you to prioritize your time and resources, and provide a good starting point for your crew to start really delivering on the risk management side of your event.
---
THE TOP 10 SAFETY RISKS
1. Event and Production Equipment
2. Crowd Management
3. Children Attending or Participating
4. Transport and Traffic Management
5. Staff and Volunteer Safety
6. Medical Assistance Requirements
7. Unpredictable Weather
8. Potential Fire Hazards
9. Food safety
10. Aggressive Behavior
---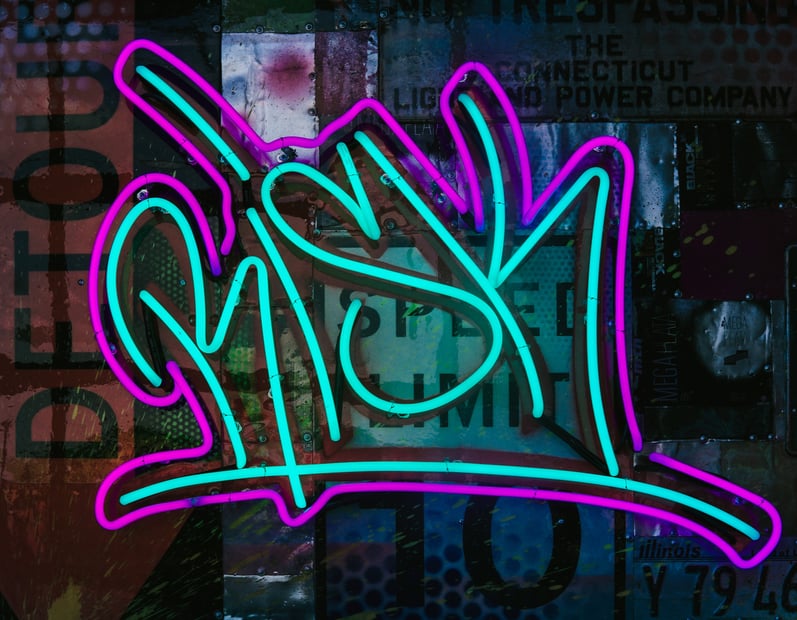 1.
Event and Production Equipment
Whether you're running a big music event with huge, impressive stages and large amounts of technicolor lighting; or you're running an outdoor sports event with a few marquees and an extensive sound system for the commentary - you need to assess the equipment you're bringing onto your event site and analyze the hazards associated with it.
These can range from electrical installation safety, to the accessibility of packing in and packing out. Once it's all in place, you also need to consider things like, are there any trip hazards? Or will these temporary structures be affected by a change in weather?
Remember, you're not alone in making your event safe - make your life easier and use your suppliers' knowledge to ensure you're not taking unnecessary risks. You can't be an expert in everything so if you need some help understanding the "production lingo" take a look at this handy glossary of terms.
2. Have you got the right crowd management processes in place?
Crowds at events bring a huge amount of atmosphere, and no-one wants to end up with an event that lacks that right? However, crowds in mass also pose a number of risks. Take into consideration how you'll manage the public on your event site, plus how you'll manage them coming and going too. With the right planning in advance, you'll still get that buzzing atmosphere without the stress of trying to throw in last minute crowd management exercises on the day.
A few things to think about:
What's the accessibility like to your event and what are the risks associated with public roads etc.?

Have you got clear signage to help manage the flow of people?

What are your entry/exit strategies and what do these look like in an emergency?

Do you have safe disability access?

Will there be potential areas of crowd-pushing and have you got enough stewards on hand to prevent it

For more advice, check out these

6 tips to crowd management

.
3. Are there children attending or participating?
It may seem like a "niche" subject, but it's actually really important you consider it. If there are children attending or participating in your event there are things you have to consider and assess.
These can include managing any lost children and how you reunite them with their guardians, and risk assessments for kids play areas on site or any other activities designed for children. Even what the legislations are around children and photography in your country need to be taken into account. Plus, if there are children participating in your event, are you required to carry out background checks on staff working with them
4. Transport and traffic management
Whether you're supplying transport to your event or managing the traffic entering the site, you need the appropriate marshalling, signage, parking and dedicated pedestrian access in place. Take the time to map it out, assess the risk areas and put appropriate plans in place - that way you'll have peace of mind that you've done all you can to create a safe environment and limit the possibility of incidents.
5. Staff and volunteer safety - are you prepared?
It's easy to get caught up in making sure your attendees and participants have the best time and nothing goes wrong for them. But an equally important set of people are your whole event crew.
Their safety is extremely important and you should analyze each and every role and the risks associated with them. This may be lifting heavy equipment, marshalling busy roads or dealing with the crowds.
Sit down with your event team and think through the scenarios. That way, you can prepare your people by providing appropriate directions and training. The result? On the day those scenarios won't be issues because your badass team will know exactly what to do.
6. Have you got appropriate medical assistance available?
Accidents and injuries are frequent at events - bearing in mind you have masses of people in one space, potentially add some alcohol in the mix, or depending on the event possibly even a few extreme sports. It soon becomes easy to see how the odds go up!
You can't completely eliminate these risks, but you can put plans in place to deal with them when it happens. Make sure you've got appropriate first aid staff and medical supplies on site, and ensure you're aware of where the local hospitals are. Include this info in your briefs to your staff and crew so your team can react immediately. With your bases covered, you and your team will be able to deal with accidents and injuries without the panic.
7. Can your event handle unpredictable weather?
There's not much I can say here that you don't already know. Weather is unpredictable and we have no control over it. End of. You can, however, still assess the risks to your event in different weather scenarios and be prepared for them so a sudden downpour doesn't leave you running around in all directions...
8. Have you identified any potential fire hazards?
A fire breaking out is not something anyone imagines happening at their event. Have you seen the devastating results one getting out of control can look like? I hope not. And let's keep it that way.
Firstly, make sure you carry out a full risk assessment of any fire hazards so you can do your best to eliminate the risk completely. Secondly, ensure you have fire extinguishers easily accessible throughout your event. They may just be the thing that stops a small fire in a kitchen turning into your whole venue going up in smoke. Finally, make sure you advise your local fire service that your event is taking place and let them know the accessibility points for the fire engines; in the "unlikely" event you need to call on them.
9. Refreshments - have you got vendors serving food on your site?
You may not have direct control over the food being provided at your event, but you still have a duty to be aware of how food is being provided, stored and cooked. Ensure your vendors have appropriate licensing and have access to the facilities they need to make sure their food meets food safety standards.
You should also ask for evidence of their training and food safety vetting for their workers, and make sure you have the names of everyone who will be working at your site. That way, you can make sure that they all go through your site check-in and out process, and have the right information about your event and safety procedures.
If someone gets ill, it will be your door they coming knocking on and your event they remember getting ill at. You don't want "I got food poisoning" to be the a reason you get a negative review about your event
10. Antisocial or aggressive b
ehavior. Are you and your team equipped to deal with it?
Unfortunately, antisocial behavior is a bitter reality that as event professionals we have to prepare ourselves and our event staff for. This kind of behavior comes in many forms, from a few disgruntled competitors at a sports event, to someone who has had a few too many drinks at a festival - and right through to the worse case scenario of someone intentionally setting out to cause harm or who injures themselves.
To ensure you can deal with these scenarios, you can put a number of things in place:
Use expert help to identify the risk areas and direct you on appropriate safety measures

Make sure you have plenty of security present at your event, that they are properly trained, certified and inducted into the specifics of your event safety processes and plans

Give your staff appropriate training on what to do in certain scenarios (this doesn't just mean sending out a PDF, make sure they know what to do and are equipped to do it)

Make sure the messaging is loud and proud, to everyone at your event (including your crew), that your event is a safe space and that antisocial behavior, whether physical, verbal or digital, is grounds for instant expulsion and a lifetime ban

Be prepared on the day by having effective and efficient communication channels using tech like Blerter
For more tips on what you need to know to plan and prepare for the worse, take a look at this handy article by the Event Managers Blog
You're not alone when planning a safe event….
There are tons of resources out there to help you create a safe event - ranging from blogs like this, to risk assessment template forms, right through to expert help in Health & Safety who specialize in risk management at big outdoor events.
The consequences of not carrying out the right risk management measures for your event can be catastrophic. But don't stress, if you've taken the appropriate steps to identify hazards, assess the risks, prioritized them and put suitable plans in place, you and your crew will be ready to deal with them if they arise.
You have a duty of care for everyone at your event, and you want to ensure your organization's reputation is protected. Put the work in at the planning stages to ensure safety is a key priority so people remember the moments and experiences that really matter, not the little hiccups that could have been prevented, or that got away on you.