"An ounce of prevention is worth a pound of cure" - Benjamin Franklin
No matter how much planning goes into an event "things going wrong" can't be helped or completely avoided, but HOW you deal with them can be the answer to preventing small incidents becoming big issues.
For any event, risk management is an essential part of the planning process to ensure you're ready to respond quickly when those unplanned moments do inevitably happen. Manage risk effectively and you're well on your way to creating a safe and secure event, which ultimately creates a better event experience.
We know the responsibility of keeping your staff and attendees safe can be enough to keep even the most experienced event professionals up at night. One method to help put your mind at ease is to establish a duty of care program. In this article, where Kevin Iwamoto offers the steps to creating one, he summarizes your responsibilities as an event planner when dealing with the unexpected:
"Today's meetings and events managers have to be ready for all sorts of unexpected situations that can crop up anywhere… When an emergency happens, you need to be able to communicate with internal departments, meeting attendees, and other affected staff and guests, and most importantly, coordinate assistance. Each minute of inaction can lead to tragic circumstances, even loss of life."
You shouldn't be overwhelmed by these responsibilities though. It's impossible to completely eliminate risk, but you can sleep easier if you plan well, put contingencies in place and follow the right processes.

Risk Management Processes



Do you want to get to that point where risks are minimized, or even eliminated, and you're ready to deal with any problems that are thrown your way during the event? Then you need to find a process that works for you..
Don't worry, you're not alone in this. You can stand on the shoulders of risk management experts who cater to all types of industries in developing a risk management process that's right for your event.
Carl Pritchard of Pritchard Management Associates, author of Risk Management Concepts and Guidance and one of those experts offering shoulders to stand on, describes some useful options. To begin with, The Project Management Institute's "simple-to-follow" six-step set of processes and practices for managing project (or event) risk is a good place to start.

Plan risk management – establishing project [or event] risk infrastructure and a project [or event] specific risk management plan.

Identify Risks – establishing events that will have a positive or negative impact and their specific impact.

Qualify risks – evaluate risks "according to nonnumeric assessment protocols."

Quantify risks – evaluating significant risks "according to their numeric probability and impact."

Plan risk responses – "determine, evaluate, and communicate strategies to deal with or preclude risks."

Monitor and control risks – Putting risk response and management plans into action.
Pritchard also notes similar 6 step processes taught and followed by the US Military and Australian government:

US Military Defense Acquisition model –

Planning,

Identification

Analysis

Handling

Monitoring

Implementation.
Australian Government's Department of Commerce model –

Establishing context

Identifying and defining risks

Conducting analysis

Conducting evaluations

Developing and implementing treatments

Monitoring, reporting, updating, and managing risks.
Source: Carl L. Pritchard, Risk Management Concepts & Guidance (5th ed.) pg. 4-5; 2015 Taylor & Francis Group LLC, Boca Raton, FL, USA
These processes are primarily focused on project management rather than being specifically designed for event management, but the steps are fully applicable to the event context and a good starting point when planning out your risk management.
Looking for a process directly applicable to your challenges as an event planner? Then look to Eventeducation.com who offer a useful guide on developing an event risk management plan for events in just six steps:
Identify elements/activities carrying potential risks.

Identify the specific risks associated with those elements/activities.

Determine the possibility of them eventuating and the severity of consequences if they do.

Prioritize the identified risks as indicated by the probability they will occur and their potential consequences.

Formulate, prepare and implement risk management strategies.

Monitor the risks (and review or update response strategies, as required).



The process you follow will vary depending on the nature of your event and what works best for you and your team. But the key to fast response to "unexpected" accidents and issues is that you have followed a robust risk management process. If you put the work into developing this robust process, no problem you face during your event will be totally unexpected and you'll have a plan for effectively dealing with the issue that you and all your event workforce can follow.
Areas of Risk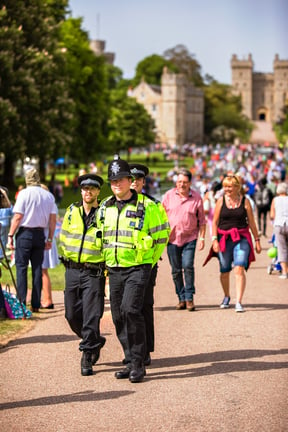 We're chiefly concerned with health and safety and security risks here. But it's worth remembering events are subject to all sorts of risks that might not always be directly related to safety. To help you think about all the things that need to be carefully considered, we've listed some of the key areas you should be reviewing in the planning stages:

Health & Safety – From bandages for kids' grazed knees and twisted ankles to heat exhaustion on hot days at music festivals, through to major injuries incurred when a few athletes collide on their bikes in a race, there are a lot of things that could go wrong at a crowded event. You need to mitigate anticipated health and safety problems and plan to respond to them by carefully and methodically following a process that identifies, mitigates and manages the risks effectively.

Hint: spending a little more time identifying hazards and their associated risks, then mitigating them, could save you a lot of critical time when dealing with them during your event – something as simple as a "wet floor" or "low ceiling" sign could free up your medical support crew to respond to serious injuries.
Security

– It's an unfortunate reality that any gathering of people is subject to security threats, ranging from petty theft and disagreements between attendees to gun violence and terrorist incidents. You need to take all the steps necessary to ensure the security of your event and this means enlisting trained security personnel for all but the smallest

gathering

.
Hint: an experienced security consultant will be able to identify potential weaknesses in a venue's security or anticipate crowd behavior so that you're ready and able to respond to threats, should they arise.
Brand & Reputation

– Chances are most of your attendees have the means to damage your event's brand in their back pocket or purse and they won't be afraid to use it. Your best defense against social media criticism and viral bad news is to avoid it by running a great event. But things go wrong even at the very best events. And your ability to right the wrongs and plan for social media response will be crucial to mitigating and managing any risks to your reputation.
Hint: it might not only be how you respond to accidents, customer service failures, etc., but also how you communicate your side of the story that determines whether your event's brand is damaged by an accident or failure.
Regulatory

-- Your event could be subject to any number of regulations from general laws and health and safety regulations to very specific requirements and codes related to everything from electrical fittings to rules of sports that are part of your event. As Sport New Zealand asserts in its

excellent guide to event risk management

:




"Ensuring awareness of relevant legislation, regulations, industry codes of practice, competition rules, and recognized standards is critical, as is being able to demonstrate compliance with these points of reference."

Understand the relevant regulations, and comply with them, and you'll go a long way to minimizing legal liability that might arise out of event emergencies. And, remember, laws are often designed to protect the public – complying with regulations is a good way to reduce relevant risks and remove hazards.
Hint: depending on what your event involves and where it takes place, sporting bodies, venue management, city councils and specialist consultants might all be able to help you with specific advice on regulations applicable to your event and any permits you might need. Seek out the right advice to ensure your event complies with all relevant code and regulations.
Risk Management Strategies
RISK AVOIDANCE – reduce the number of elements and activities that carry significant risk to a bare minimum.
RISK RETENTION – accept the consequences of particular risks as manageable.
RISK TRANSFER – transfer specific risks by using third parties skilled in dealing with them – security companies to cover security, logistics companies for logistics challenges, etc.
RISK REDUCTION – remove all but unavoidable hazards, reduce the impact of hazards as much as possible and have an effective contingency plan for responding to incidents.
Addressing Risk Factors and Managing Incidents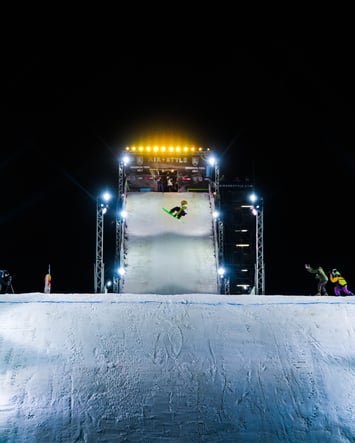 We've covered the areas you need to take a good look at when assessing the risks at your event, but it's important to remember that every event has its nuances and one size doesn't fit all. You must consider all the idiosyncrasies that relate to that particular event when developing your risk management plan.
A well-considered plan, which ensures you can respond to incidents quickly and efficiently, will consider a number of factors when prioritizing risks and planning responses.
The nature of the event – A town fair catering to local families, with opportunities to dunk local identities and indulge your children with sweet treats and face painting, involves very different risks to a sporting event, a festival catering to an adult audience or rock concerts where alcohol is served.
Location of the event – Our town fair across the street from the local firehouse and police station involves very different preparation to a ski race or freestyle event at a ski resort many miles from a hospital or EMT assistance. But the ski resort event may require less effort to prepare for injuries because the resort will have ski patrol on hand and protocols in place for getting injured people to hospital.
Size of the event venue – An event like the Olympics or a lengthy cycle race, spread across many venues, will involve much more complicated risk management than a small single venue event like a local folk music festival.
Size of the event / crowd – It might be a surprise to hear that some experts suggest "crowds are not of themselves a risk to public safety." But a recent article in Perspectives in Public Health makes an important distinction. It suggests that it is the movement of crowds that create safety risks. So, risk mitigation with respect to crowds is related to the ease of movement your venue allows and the space your crowd will have to move in. Reducing crowd density within your venue can greatly reduce risk of injury for your event and enhance the attendee experience.

Communication – Ease of communication is essential when it comes to responding to incidents. In short: the quicker you can inform the right people of an issue, the quicker it can be addressed. Therefore, as part of risk management planning, it's very important to address how to counter any factors that might impede communication, from incompatible communication approaches between suppliers to insufficient means of communication. Something as simple as ensuring that staff at all entrances are aware of crowd size might avoid overcrowding-related risks, for instance.
Transport – for larger events the way you get attendees from point A to point B can be a key to reduced risk and a more enjoyable experience. As an example, a park and ride system might reduce congestion around entrance ways and allow for safer and more efficient entry to your event.
Weather – from extreme events, like hurricanes, that can mean your event can't go ahead, to the likelihood of rain or anticipated temperatures, weather can be an important risk factor in event planning. Hot weather could mean offering free water and shaded areas to avoid issues with heat exhaustion. But it could also necessitate cutting the grass at your event one more time to reduce the likelihood of fire from discarded cigarettes.
Audience – depending on the nature of your event, the nature of your audience can profoundly influence your risk management and response strategies. An audience that is more likely to be smokers will increase the risk of fire and necessitate more facilities for safe disposal of butts. And a more elderly audience might mean more risk of heart attacks and a need to have more than one defibrillator on hand.
Volunteers – Well trained volunteers can help mitigate a wide range of risks, but it is essential they are prepared for emergencies and know how to respond efficiently. They might not need to respond fully but they need to know how to call on the right people.

Suppliers and exhibitors – It's unlikely you can meet all the needs of your event without third-party help. You might need help from a temporary fencing company to define your outdoors event's boundaries, ticketing systems to sell tickets, security to man the gates in the fences, caterers to prepare food, bar staff to serve drinks. Your event might be hosting exhibitors promoting their products or attractions selling experiences to your attendees. Risks abound – from food poisoning and poorly trained bar staff allowing attendees to overindulge, to poorly maintained rides and ticketing systems that allow easy forgery and overcrowding of your event. But good suppliers could also make your life easier by having effective risk management and response strategies themselves. The key to successful emergency response will be effective integration of these external parties into a broader team.

Emergency services – Responding to accidents and incidents is what these people do. Their expertise is invaluable. But your challenge is to ensure you have enough emergency service help and a way to call on them quickly in times of need.
Planning and communication - without them, you won't have an effective risk management system in place and you won't have the means to deal with the unexpected on event day.
The International Standard Organization has recently updated their guidance on risk management, ISO 31000:2018. It defines risk as "the effect of uncertainty on objectives" and the ISO encourages organizations to "tailor risk management to their needs and objectives". It also recommends a few key principles to follow, such as continual improvement and including all stakeholders in the process.
These principles are directly applicable in the context of effective event risk management that minimizes the impact of potential hazards. It's worth taking the time to implement and follow them.
Planning for your event should always include a process that covers off areas of risk and factors that influence that risk. The more complex your event, and the larger the number of parties involved, the more careful planning is required. And remember, effective communication on the day will be the key to your ability to respond quickly when things go wrong.