No-one can say being an event planner is easy; it comes with the pressure to create a unique experience within a limited timeframe. Organizing an event - especially if you're new to the industry - can be a daunting challenge.
Like any major project, you need to be aware of the challenges first, then break down the planning process into manageable chunks. Do this, and you'll be on your way to creating an event you can be super proud of.
To help you get started, here's some challenges event planners like you are currently facing in the changing political and technological climate. Plus, a simple guide on bringing together the components of your event.
The challenges facing event planners today
Four of the key challenges putting strain on the worldwide events industry right now are:
1. International political events

Political moves and decisions can impact the industry as a whole, as well as specific events. Look at Brexit as an example. According to

RapierGroup

, the UK events sector is worth £42.3bn, with 35% of the UK's visitor economy accounted for by people coming to UK events from outside the country. While the effects of Brexit have not fully become apparent, already their industry is suffering with a decrease in visitors from EU countries.

2. Tightened budgets

As the market remains increasingly competitive and more players enter, stakeholders are cutting budgets while still demanding world-class events. Even established events struggle with maintaining numbers when costs rise and ticket sales drop. Keeping your events lean and avoiding debt where possible can help your event/business stay the course.

3. Changes to online advertising

With GDPR coming into force and social media platforms like Facebook and Instagram moving toward a "pay-to-play" model, reaching and engaging with your target audience online is becoming more difficult. Event organisers need to figure out where their target audience congregates online and be nimble enough to jump on the next social media trend.

4. Technological advancements

The events industry is on the cutting edge of technology – especially within the ticketing and security fields. You need to keep up with the changes and trends and choose the right products for your event and audience, while being careful not to over-invest in technological fads that don't improve your event.
The 11 steps for planning a successful event
With these challenges in mind, it's time to dive into the nitty-gritty of event planning. Here's how event experts we work with break down the planning process.
---
THE 11 STEPS FOR PLANNING A SUCCESSFUL EVENT
---
1. Establish your goals and objectives
2. Put together your dream team
3. Set a date
4. Define the vision
5. Figure out how to organize people and things
6. Prepare a budget
7. Bring on enthusiastic partners
8. Recruit enthusiastic Volunteers
9. Initiate your marketing plan
10. Create a detailed run sheet
11. Be prepared to evaluate your event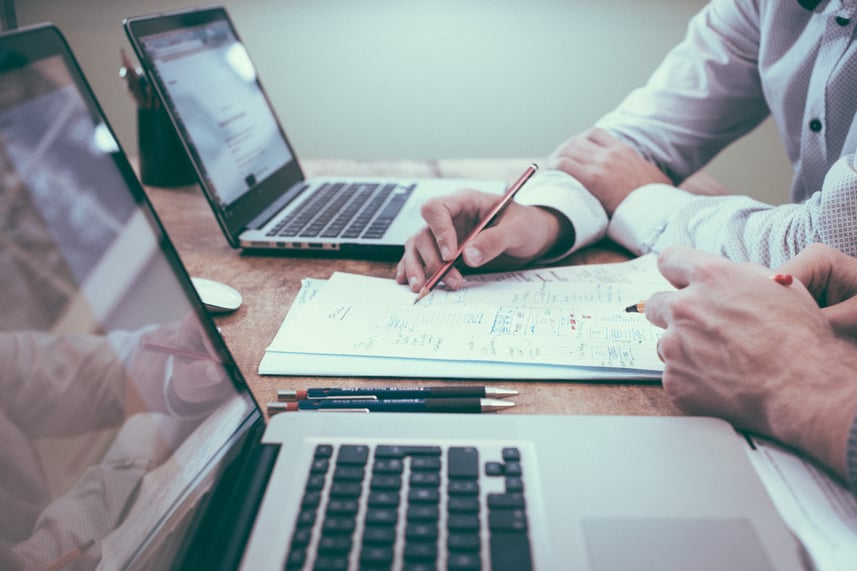 1. Establish your goals and objectives
Obviously, your goal is to put on a successful event. Don't just leave it at that – think more strategically about why you're organizing the event and what you hope to achieve. Are you:
- Building a profile for yourself in a certain industry.

- Establishing an event management business.

- Partnering with a speaker or act.

- A fan looking to connect with the wider world of your fandom.

- Aiming to raise a specific amount for charity.
Getting clear on your goals from the start will help you make decisions that align with objectives. Alongside these goals you'll need to decide on the benchmarks you'll use to assess the success of your event – ticket sales, money raised, etc.
2. Put together your Dream Team
No matter the size of your event, you're going to need a dedicated team to bring it together. The initial stages of the organization process involve bringing in the right people with the expertise required to bring the vision to life.
The positions you need to fill will depend on the size and nature of your event. Generally speaking, you'll need to appoint a main event manager / coordinator, along with individuals responsible for sub-committees (talent liaison, volunteers, safety and security, venue management, sound and lighting, catering/supplier management, ticketing, infrastructure, marketing and media).
Each of the teams need to put together a detailed plan encompassing all components of the event, including:
- Venue details

- Logistics

- Catering

- Contracts

- Permits

- Insurance

- Speakers

- Accommodation

- Activities and entertainment

- Publicity and marketing

- Event content (online and printed, including programs, signage, and social media)

- Security

- Lighting and sound

- Registration/ticketing

- Payment processing
3. Set a date
Choosing a date is one of the first concrete decisions you need to make – and it plays a vital role in the success of your event.
If you're booking certain acts you're probably hamstrung by their schedules. Sometimes an opportunity may fall into your lap (for example, a certain speaker is travelling in the area) but their availability limit your date options.
When choosing a date, consider:
Allowing enough time to organize the event. Depending on the complexity of the event and number of attendees, you'll probably need a minimum of 4-6 months to plan.

Statutory and religious holidays that may discourage people from attending your event.

School holidays. Unless your event is specifically targeted to kids, it's often best to avoid these times as families and parents are less likely to attend.

Other events on at the same time. This is especially important if your events share a core audience or you're expecting out-of-town ticket holders who require accommodation.

The vision for your event. For example, if you want a fun, outdoor festival atmosphere, don't book your event for the dead of winter.
If you've already got acts/speakers booked or the event has a pre-scheduled date, then you can skip right past this step.
4. Define the vision
In order to attract attendees to your event, you need to offer them something unique. The public are spoilt for choice with so many high quality events taking place every day. You need to create a compelling vision and message to attract their attention.
For many events (such as festivals, conferences, and speaking events), the acts and speakers you book will do a lot of the work in creating this vision. It's still important to unify and rock your branding, theme, and style to create an engaging and immersive experience.
As part of your vision and branding for the event, you'll need to consider:
The event name: Choose something creative that evokes the atmosphere you're trying to create. It's also worthwhile to consider a name that clearly identifies the type of event you're putting on and who it's targeted for. Make sure your name differentiates your event from other similar events.

Taglines and logo: Your tagline is a short, pithy sentence that gives potential guests more information about your event and entices them to learn more. You'll also need a logo and brand story that convey your vision in a visual way.

Location/venue: How will your venue and its surroundings feed into the total experience of the event?

Ticket holder amenities. Keep everything from goodie bags and concession vendors to presentation slides and rest areas fitting with your vision.
5. Figure out how to organize people and things
You need an admin process for managing and juggling the people, events, budgets, contacts, and operations for the various committees and aspects of your event.
This is where technology can prove itself useful.
Project management tools like

Trello

enable you to keep track of the myriad different tasks and committees, assign jobs, track progress, and get a snapshot of what's been done and what still needs doing.

Blerter

exists to make the event planner's life easier. You can quickly communicate with the organizers and crew. Unlike a paper-based system, with a cloud-based tool like Blerter you know there's one single source of truth and everyone has the most up-to-date info.
6. Prepare a budget
You'll have a limited amount of money to work with to produce an incredible and unique event. You need to allocate a budget to each subcommittee / department for the event and ensure they can complete their allotted tasks within that budget.
Talk to any speakers, acts, or entertainment about their requirements and make sure you include their travel and accommodation. This is a common area where event managers underestimate costs.
Another word of advice – remember to include enough funding for promoting the event. Even the most amazing events fall over because they underspend on promotion and aren't able to get the capacity they need to break even.
Pro tip: Incorporate a 10-15% contingency into your event budget to account for unforeseen expenses.
7. Bring on enthusiastic partners
Partners and sponsors help create a remarkable event experience while saving you money. Many brands and sponsors also have their own distinct audience – a built-in fan base who could be converted into ticket holders. Sponsors have a personal stake in ensuring your event is a success, so they'll help you spread the word.
In your search for event partners you could try:
Corporate sponsors -

Large organisations who might be interested in putting their name to an event.

Local businesses-

Small businesses are often keen to be involved by providing smaller goods and services, such as items for gift bags, assistance with lighting or security, fuel for athletes, or signage for the event.

Community organisations -

If you need an inexpensive venue or volunteers for an event, community groups are a great place to start.
8. Recruit enthusiastic volunteers
For most major events to go ahead with a chance of breaking even, they require an army of volunteers. The earlier, the better when getting started on actively recruiting volunteers to ensure you find the quantity you need and they're available for the event. You'll also need to leave enough time to communicate their duties so they can make appropriate arrangements. Setting them up with event tools like Blerter is a really effective way of keeping them up-to-date about the event, their duties and the various processes they need to be aware of.
Pro tip: recruit 15% more volunteers than you require during the event. Many volunteers will be no-shows on the day, leaving you short and panicking if you're not prepared.
Check out our Top Tips for Managing Event Volunteers for inspiration on getting the most out of them
9. Initiate your marketing plan
Good marketing will make or break an event. You need to ensure enough ticket sales for the event to break even or make a profit, or you could find yourself in serious trouble.
You need to reach your target audience where they hang out and find events to go to. The first step is ensuring your event is loaded on local and national event guides and aggregator sites.
Reach out to your ticketing agency for promotional opportunities through their lists of previous ticket holders. Your sponsors and partners may also have ideas to help you reach their audiences.
These days a lot can be done at minimal expense through online marketing, such as ads on Facebook or Instagram. Run competitions that encourage ticket holders to share content with their friends. It's also worthwhile checking out your competition or looking at how previous events featuring your speakers/acts engaged with fans. You might also consider approaching journalists, bloggers, and online influencers with comped tickets and competition prizes to help them encourage their followers.
Running PR campaigns with your talent is another way to gain local or national exposure about your event. Many PR companies or agents will work on an event-by-event basis.
Don't forget to include post-event outreach, including thank yous for the talent, entertainment, volunteers and sponsors, as well as write-ups and reviews about the event itself. This is particularly important if you plan to run the event again in the future – if everyone talks about the great time they had, you'll build the buzz you need to pull a bigger crowd next time.
10. Create a detailed run sheet
Brief everyone on their duties for the day and make sure all staff, vendors, and volunteers have the same up-to-date information.
This is one area where Blerter is invaluable – it serves as a repository for all staff information, and it's a single source of truth. Everyone can access updates as the event unfolds, and it's a quick way to reach all staff with emergency updates and last-minute changes.
11. Be prepared to evaluate your event
Evaluating the success of each of your events is really important for ensuring you improve the experience every single time. Although you can't carry this out until post-event, it's worth factoring it in at the planning stages. On event day it's likely you'll get caught up in the whirlwind of activity delivering every aspect you meticulously planned out. By thinking about your post-event review in the planning stages, you'll ensure you gather the info and data you need as you go.
Things you will want to consider are:
1. Which aspects of the event worked well?

2. Which vendors delivered a great experience for punters and were easy to deal with?

3. Which acts were a smash hit? What were the biggest audience hits?

4. What didn't work?

5. What you can cut from future programmes?

6. What benchmarks am I using to determine the success of my event?

7. How have I met / failed to meet my goals and objectives for this event?
Operating an event – especially on a larger scale – involves juggling several committees and moving parts. It's a tough job, but a rewarding one. Being able to create a memorable event – especially in the current market – takes skill, cunning, and creativity – are you up to the challenge?