As part of an ongoing relationship to effectively scale out their event operations, Sanitarium partnered with Blerter for the 2019 Weet-Bix Kids TRYathlon.
Designed for Kiwi kids aged 7-15 years to help them stay active and healthy through a programme of participation. The series has been successfully running for 27 years and has seen over 350,000 Kiwi kids flock to the start line. Participants get to swim, cycle and run their way around age-appropriate courses, either as an individual or as part of a team of two.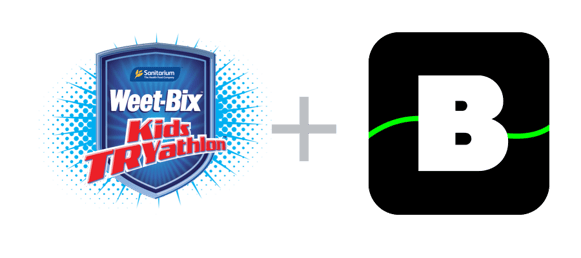 As with most successful events, a continuous rise in participants, supporters and volunteers began to create challenges. Sanitarium needed a robust event communications platform that could help manage their day-to-day operations. That's where Blerter came in. By centralizing their communication, operations and safety processes in one single location, Sanitarium was able to mitigate risk, combat slow response times and create well-prepared incident response procedures - ensuring a smooth running event.

To give you more of an insight into how the collaboration came to life, Weet-Bix Kids TRYathlon Events Director, Craig Seuseu was able to shed some light on how they've managed their events previously and how using Blerter has enabled them to progress and enhance their overall events performance.


How were event operations / communications managed in the past?
"Previously all of our communication was conducted over radio-comms. We relied on marshals to contact our team leaders verbally via phone, which meant there was no immediate record of contact between them. Using radio comms also has limitations with how you can communicate your messaging and when you have a lot of people using them, there is usually static and cross over issues. There were also times when staff needed to use their personal phones to contact each other. This wasn't always a practical/reliable option for our team members, due to lack of credit on their phones or not always having the correct contact numbers on file (particularly the younger team members). This had an impact on accurate communication being fed back into our operations centre in a timely manner."


What are the challenges when dealing with the children's safety?
"Because it is a children's event we need to ensure that we keep a constant eye on the kids while they are on the course. The children also need reassurance and constant encouragement to ensure that they finish safely but also have fun while completing the TRYathlon. If there is an issue it is imperative that we are able to inform the child's caregiver as soon as possible. To do this we have a large number of marshals on the course, which we need to be able to communicate with."


What are some of the most rewarding things about the TRYathlon?
"The most rewarding thing is seeing the children getting out there and giving it a TRY regardless of their physical ability and then once they have finished, how proud they (and their supporters) are of their achievement. You'll see a lot of the kids wearing their participant shirts and medals around for days after the event. Hearing and seeing that makes you realise how much of an impact you've had on the child. We hope that this experience gives them confidence to go and TRY more things and inspires them and their families to establish healthy exercise habits."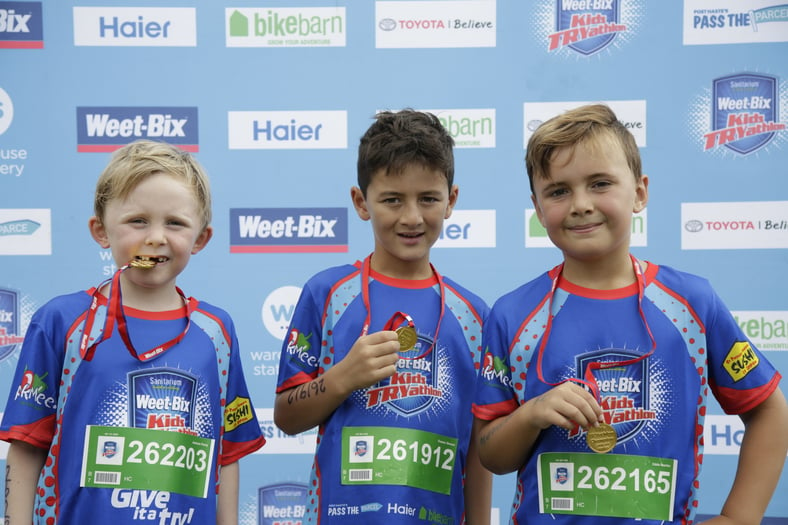 With the continuous growth of the event, what have been some of the biggest challenges you've been faced with?

"We are continually overwhelmed by the demand for our TRYathlon events from Kiwi kids across the country. The series has doubled in size over the last 6 years and this season over half of our events sold out, and there were 8 new attendance records. However it does present some challenges, specifically how can we cater to the additional demand year on year, whilst delivering a safe and fun event experience for all event attendees.


As we grow we need to carefully consider how we will expand and cater to the additional attendees, whether at existing events or new events.
With expansion comes further infrastructure requirements and when we're building out we need to make sure that we're creating the safest possible environment and continue to deliver a great event experience. It is a good problem to have, but one that requires significant attention from the team both before and at event."


How have you used Blerter for your events so far?
"We have used Blerter as a tool for us to inform volunteers and staff as to the progress of an event, as well as allowing them to communicate issues on the course back to us. Because our entire event workforce was connected, it meant we could deploy the right resources straight away to tend to any incidents."
To conclude we asked Craig what the future looks like for the Sanitarium Weet-Bix Kids TRYathlon and how they saw Blerter helping to meet their longer term vision.
"We pride ourselves on delivering a best in class event that is safe and fun for our participants and their families. We are constantly looking at how we can improve every facet of the event, from operations to health and safety, customer services and our on the day event experience. To do this we need to continually review our processes, keeping on top of industry best practice and incorporate new technologies. We're looking forward to working alongside partners like Blerter, who can help improve the overall delivery of the TRYathlon."